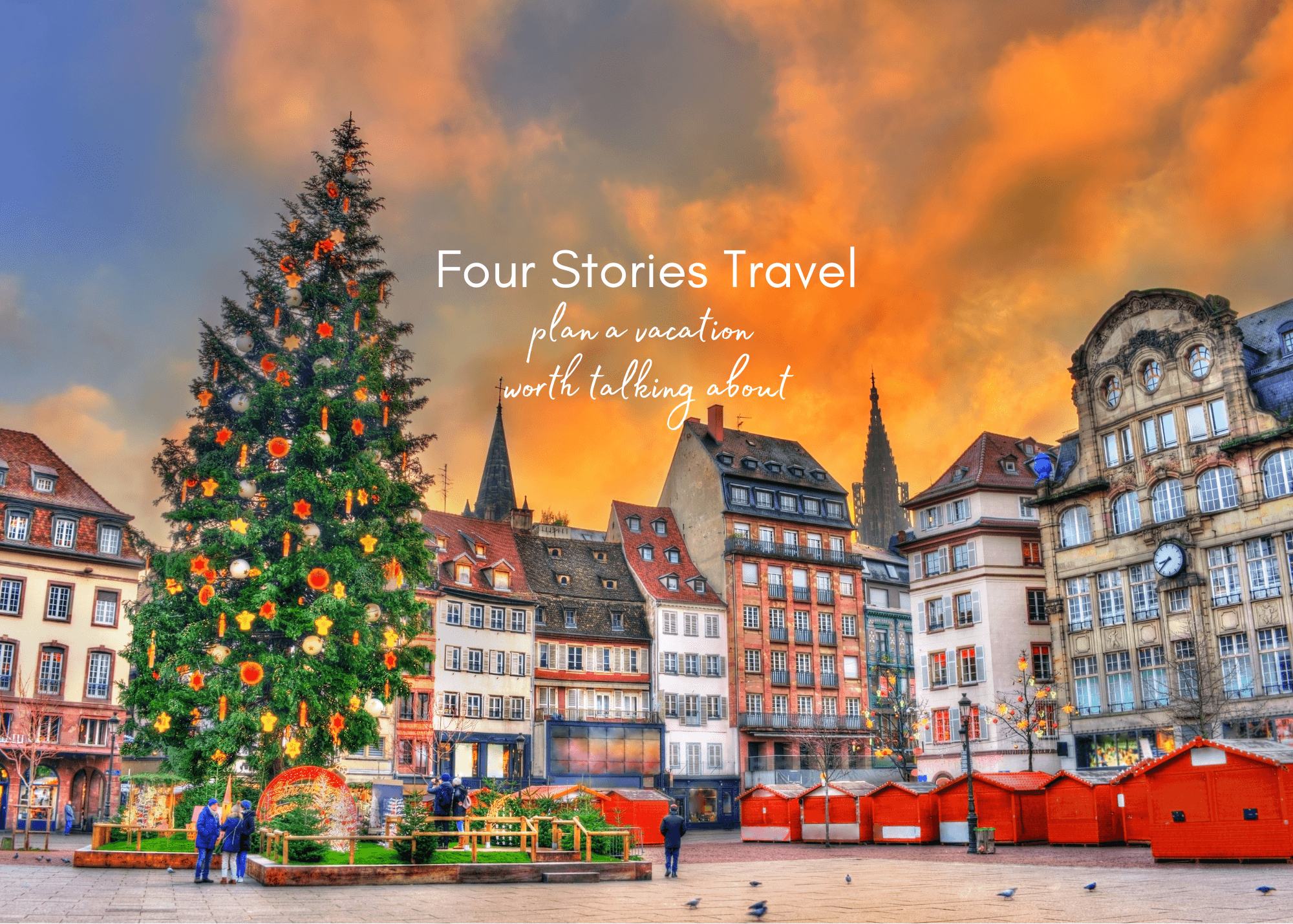 ​
​
Join the Storytellers! Contact us at 403-830-4247
Travelling with Four Stories Travel
Let us plan you a spectacular vacation or join one of our exclusive groups!
View All
Your Trusted Travel Professional
It doesn't matter where you go, it's who is beside you.
Four Stories Travel was founded by Karen Fournier in 2020 in Cochrane, Alberta (see the reference to the number Four?!). Karen has been a professional in the travel industry since 2018 and an avid traveller for over 25 years! An accomplished traveller, Karen has visited 30 countries, lived in Switzerland and Thailand and even drove 16,000KM across Canada and the northern United States with her family in a camper (it took 10 weeks - and yes, they still loved each other in the end!!). Through sharing a passion for travel, we have continued to grow and have since welcomed Roxane, Sam and Vanessa to the Four Stories Travel team! We can't wait for you to work with these passionate Travel Advisors! Fun facts: Roxane was taking calls with WestJet during the crazy 12-hr hold days. Sam's first job at 16 years old was in a Travel Agency and Vanessa used to live and work at a beach resort in Nova Scotia! Four Stories Travel is all about creating memories. It's about the story our travellers tell us when they are planning a trip with us. It's about the stories they tell their friends and family when they get home. Every traveller has a story to tell and we love to be part of it!
Learn More
Popular Travel Experiences
Some of our most popular travel categories
View All
Featured Promotions
The best deals happening now. Act fast, they won't last long!
Travel Blogs, Tips & Stories
Find inspiration for your next vacation of a lifetime
Client Testimonials
Don't take our word for it. Here is what our clients have to say